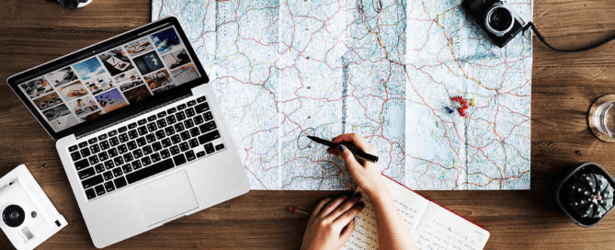 Branding and corporate identity. When you can you spot the difference at a glance between an ad from Tiffany's, featuring the Tiffany-blue box and white satin ribbon; and an ad from Target, whose tagline "Expect more, pay less" underscores the benefit for consumers and the financial return for investors: well, that's branding.
Whether your company is just starting out, launching a new product, or manages corporate divisions across the globe, you need a style guide to protect your brand. And to be effective, it must be used by everyone all the time.
Why You Need a Style Guide
The entire point of a style guide is to be the bible of how your brand and logos look, including fonts, colors, sizes, placement, imagery, etc. Pretty much everything that can or cannot be done with your brand identity should be outlined. To not have one, or to vary from its guidelines, is an invitation for it to become weak and diluted.
A style guide does not hinder creativity, to the contrary, it encourages it while maintaining consistency. It sets up a precise set of rules and guidelines to assure that no matter what is published by your company, it looks professional and stable.
The power of a style guide is what makes T-Mobile claim the use of magenta to the point that they even tried to trademark the Pantone color so nobody else could use it. And although I've never received anything from Tiffany's, you can bet I know exactly what shade of robin's egg blue they're known for. They even have a secret, proprietary custom color mixed for them by Pantone. Don't look for it in the swatch book—it's not there for you. It's there for them.
The key takeaway is that style consistency helps your company distinguish itself. And that's an attribute every company wants to protect.
Style Guide Basics
We've used and created any number of style guides for ourselves, and our clients. They can be as fancy or as simple as necessary. Some have been specifically tailored around corporate PowerPoint presentations, and we have worked on all-encompassing guides that include everything from letterhead layout to the precise RGB values that should be used when making charts—including their order of appearance.
Here is an example of what we include to get started:
Fonts: both for print and a web-friendly variant
Colors: Pantone, CMYK, RGB, and hex values
Logos: exactly what it (or they) look like in all its various applications, such as print, online, mobile, color/black & white, solid/transparent backgrounds, vertical/horizontal orientations, file types, etc.
Placement: how much padding is required on all sides, centered, left- or right-aligned, etc.
Imagery: a library (more on this below) of approved images in various sizes and file types for different uses, both print and online, which might include head shots, building shots, charts, infographics, advertisements, illustrations, plus guidelines for choosing additional imagery
Presentations: believe it or not, this is where we find people take the most liberties with the company brand; here you'll want to list approved fonts, sizes, colors, and placement
Dos and Don'ts: examples include how to assure your logo and copy are always readable when placed on different colored backgrounds, or what works best on a Jumbotron in a stadium, or on something as small as a business card, can the logo be used without the tagline, etc.
The Style Library
While a style guide is essential, a style library is the icing on the cake. It's just what it sounds like: a collection of the latest approved materials that you want all of your people to use. Approved fonts (the actual font, not just the font name), images in various sizes and resolutions, press release boilerplates, wording for locations for your company—anything and everything. This library will contain everything listed in your style guide, but in actual form for ease of use. It should ideally live online so that it can be easily accessed as well as current.
In addition to the actual, various logo files, downloadable fonts, and other imagery listed above, you may also want to include:
Templates: letterhead, forms, white papers, newsletters, business cards, PowerPoint templates, to name just a few
Copy: approved, standard text you use for press releases, bios, and company addresses, phone numbers, and email addresses, for example
A downloadable PDF of your style guide