It's time to meet our team! Our employee spotlight series highlights the individuals whose expertise serve as the foundation for PRI's services.
We're back with another installment of our employee spotlight series. Today we'll hear from Kevin Williams, one of our talented front-end developers, who has been bringing his team-player attitude to PRI for nine years. Invite a bit of optimism into your day by learning more about our kind-hearted Kev and his expertise in nearly all things front-end.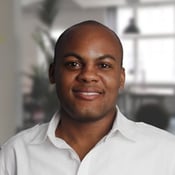 Q: What is your current role at PRI?
I'm a front-end web developer. This means I'm primarily responsible for taking designer source files and creating visual, interactive user interfaces with a focus on accessibility, aesthetics, performance, and security. I also wear other hats where needed — things like backend/full stack development, as well as dev-ops and maintenance.
Q: What has been your favorite PRI project so far?
The collection of five Classic Harbor Line sites we developed would have to be my favorite. The sites were previously in Drupal and we redesigned and developed them in Wordpress.
Q: How about your proudest moment?
The day I apparently aced my interview and was sent an offer letter. I also get a boost of dopamine when our team proudly launches a project I've been a part of.
Q: Before working at PRI, what was the most unusual or interesting job you'd ever had?
I twice tested emergency evacuation slides for Boeing planes in Farmingdale, New Jersey, while also working as an in-house web developer for a 35,000 sq. ft. warehouse of art glass and related supplies.
Q: What do you like most about working at PRI?
My talented, heart-centered coworkers and their families.
Q: What's your favorite way to keep your skillset sharpened?
Where it all began, with late-night personal projects and coding tutorials. I generally focus on things that can strengthen my foundational skills, but also like to pick up new skills as well.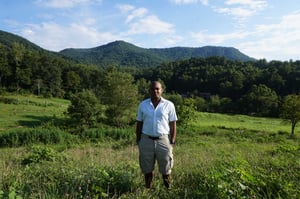 Q: How do you spend your time when you're not working?
Relaxing with friends and family, traveling, and hiking — with a bit of plant and tree identification mixed in. I also enjoy cooking and of course ... eating.
Q: What motivates you to wake up and go to work?
Being able to support my teammates and my clients, who ultimately support me.
Q: What is your hidden talent?
My perseverance.
Q: Where are you from?
I was born in Georgetown, Guyana.
Q: If you could switch jobs with anyone at PRI, whose job would you want?
Front-end development goes hand-in-hand with user interface/user experience design, so I'd swap places with a designer.
Q: Favorite quote?
"Be the change you wish to see in the world." — Mahatma Gandhi
Q: Favorite movie?
The Count of Monte Cristo and The Matrix
Q: Favorite TV show?
Seinfeld
Q: Favorite food?
It's a tie between Caribbean oxtail osso buco and Thai pad see ew
Q: Favorite podcast?
Q: Favorite book?
The Fifth Sacred Thing by Maya Greenwood
Q: Would you rather fight one horse-sized duck or 100 duck-sized horses?
One horse-sized Peking duck
Q: What is the best piece of advice you've ever been given?
The Golden Rule: to treat others as one would like to be treated.
LEARN MORE
More Employee Spotlights